2017.04.08 Saturday 00:58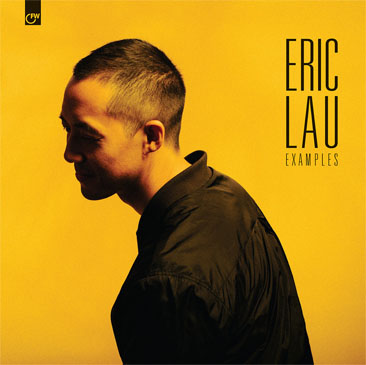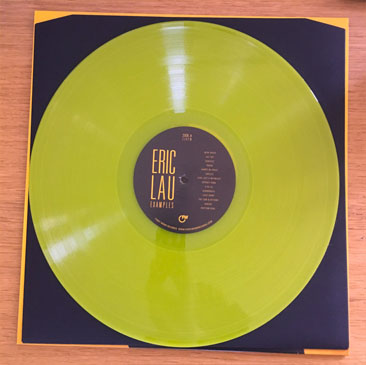 Eric Lau / Examples (LP/yellow vinyl) ¥2280(税込)
再入荷!!
限定盤イエロー・ヴァイナル仕様!!
9th WONDER、DAM-FUNK、Gilles Peterson、A.T.C.Q.のAli Shaheed Muhammadなど大御所達からも絶賛され、UKロンドンを拠点にグローバルに活躍する大人気プロデューサー=
Eric Lau
の新作は28曲入りの大作!
サンプリングとキーボードを使いこなしながら、最深型フリーソウルと言えるカットアップしたビートは、ときにメロウでスムース、J Dillaのようにスウィンギン、哀愁漂った黄昏リラキシンサウンドなど、多彩ブレイクビーツを展開した全28!!
A1. "New Speed" (0:43)
A2. "Lift Off" (1:17)
A3. "Contact" (1:59)
A4. "Rahw" (1:21)
A5. "Harps In Space" (2:01)
A6. "Circles" (2:24)
A7. "Can I Get A Witness?" (1:28)
A8. "Spooky Fonk" (1:00)
A9. "4 De La" (2:05)
A10. "Harmonics" (2:04)
A11. "Love Vamp" (1:25)
A12. "The Sun & Beyond" (1:28)
A13. "Amerie" (2:15)
A14. "Rhythm King" (0:54)
B1. "Bas" (1:33)
B2. "Flute Time" (0:53)
B3. "It's Rainy" (2:08)
B4. "It's Okay" (2:17)
B5. "Myo Shuffle" (0:30)
B6. "Masamba" (2:24)
B7. "Gold" (0:58)
B8. "Lau's Lament" (2:32)
B9. "Everything Will Work Out Fine" (0:37)
B10. "Open Up" (2:06)
B11. "Re-Lax" (2:46)
B12. "Lullaby" (0:44)
B13. "Dreams" (2:05)
B14. "Good Evening" (0:41)


First Word enters 2017 with a bang: a 28-track album courtesy of Eric Lau. This, his third instrumental album, is a veritable tapestry of vibes, ranging through Hip Hop, Soul, Jazz, Funk & Brazilian beats. A mere taste into the genius production skills of London's Mr. Lau, it's easy to understand why he's so revered by DJs, artists and producers across the world, including Rich Medina, 9th Wonder, Bobbito, Dam Funk, Gilles Peterson, James Poyser (The Roots), Phonte and Ali Shaheed Muhammad (A Tribe Called Quest), amongst others.

Eric has had previous outings for First Word as part of the Record Store Day beat-challenge trilogy, along with Tall Black Guy, Kidkanevil and Mr. Thing, and was recently initiated into Jazzy Jeff's star-studded annual Playlist Retreat. As a producer, he's worked with a host of artists, including Kaidi Tatham, Oddisee, Yussef Kamaal, Guilty Simpson, Dego, Tawiah, Rahel and Fatima, to name a few, whilst his DJ skills have seen him tour the globe with luminaries such as Erykah Badu, Robert Glasper and Questlove. Additionally to three instrumental LPs, he previously released his debut-proper for Ubiquity, 'New Territories', and the acclaimed 2013 sophomore album, 'One Of Many'.

'Examples' really provides you with what it says on the tin - a mere taster of this man's talents, available digitally and on wax; black vinyl for the purists and limited edition yellow vinyl for the heads. Kicking off the new year with a bounce, it's unnecessary that we tell you that you shouldn't sleep on this.. Don't sleep on this.