2014.02.15 Saturday 13:58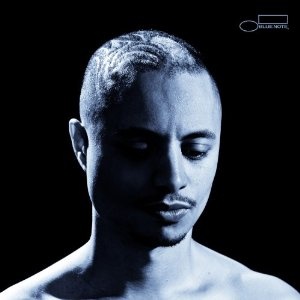 Jose James / No Beginning No End (2LP) ¥1995(税込)
再入荷!!
「Blue Note」からリリースとなったJose Jamesニュー・アルバム『No Beginning No End』が2LP入荷!!
Robert Glasper、先日の7inchも印象的であったTakuya Kurodam、Amp Fiddler、Emily Kingらがゲスト参加。
今回プロデューサーにはChris Daveらとの来日公演も記憶に新しいベーシスト、Pino Palladinoを迎えることにより聴かせるD'angelo「Voodoo」に通ずる世界観...。
常に時代の最先端をリードする名門レーベル「Blue Note」がジャンルを越えて発信する、音楽シーンに革命をもたらすような衝撃的な作品!!
José James has already established himself as a trailblazer for his intoxicating blend of jazz, hip-hop, R&B and electronica from his previous three albums. His 2008 debut The Dreamer and its 2010 follow-up, BlackMagic – both produced by the world-renowned DJ Gilles Peterson – transformed the Minneapolis-born, New York-based singer into an underground sensation in both the modern jazz and DJ culture scenes. His musical path follows its own rhyme and reason. James is a musical omnivore, an artist that resists being pigeonholed, equally at ease on stage with jazz legend McCoy Tyner as he is in the studio with rapper Oh No or electronica pioneer Flying Lotus. His new album and Blue Note Records debut, No Beginning No End, is a seamless musical experience that moves between different styles with remarkable fluidity, bound together by James' transcendent voice. It marks a new chapter in the artistic journey of the 33-year-old singer/songwriter. Conceived, recorded and produced independently without any recording contract, the album is his most personal statement yet.
A1. It's All Over Your Body

A2. Sword + Gun (feat. Hindi Zahra)

A3. Trouble

B1. Vanguard

B2. Come To My Door

B3. Heaven On The Ground (feat. Emily King)
C1. Do You Feel
C2. Make It Right

D1. Bird Of Space
D2. No Beginning No End

D3. Tomorrow